You must edit the image a lot in order for it to be a manipulation. Changing color of hair, adding filter, is not manipulation. If you wish to practice airbrushing this is fine, but it must be in the photomanipulation category on deviantart. I will not allow airbrushed images to be used in magazines, book covers, posters, prints etc.
***I reserve the right to decide if the image is manipulated or only edited
Here is a little example of what I deem a manipulation and what I don't deem manipulation.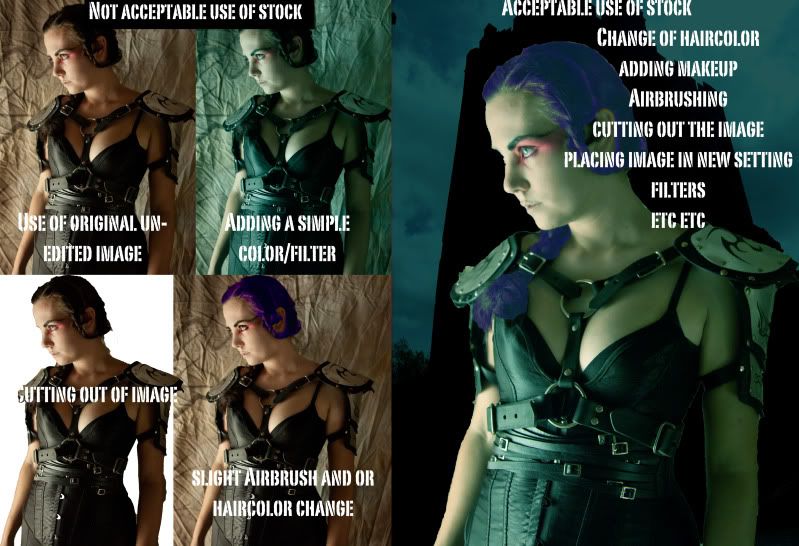 Exclusive Stocks and Donations